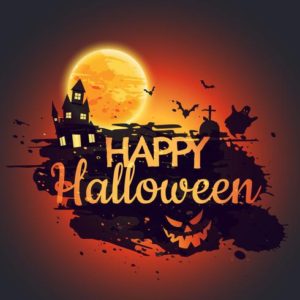 So did you buy candy for your trick-or-treaters yet? Have your costume at the ready? I can't believe I'm saying this but… Halloween is Wednesday! That's right. It's the official start to the …gulp… holiday season. Yikes! I feel like I just used a dirty word by saying that. Next is the turkey and pie, then the Christmas lights go up, then happy new year! Are you ready for all of that? Because I know I totally am not.
Last Week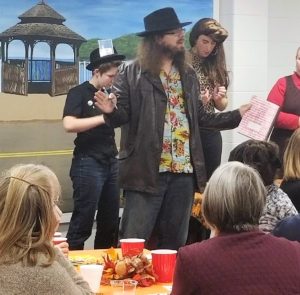 On Friday night, the Revelry Theatre put on Murder by the Slice as a Murder Mystery fundraiser for the Vicksburg District Library. The SOLD OUT production was greatly received and everyone enjoyed themselves (with the exception of the victims, of course). Various pies, coffee, and fun times were shared during the show. We will be posting photos from the event to our Instagram account later this morning, so be sure to check them out!
This Week
Halloween is certainly taking the center stage this week. Not only will Stephanie be hosting a special, spooky edition of Mugs & Hugs on Wednesday from 10:30am – 11:30am, but the Vicksburg District Library will also be hosting Trick-or-Treating for all the kiddos outside of the library from 5:00pm – 7:00pm. So stop by and be sure to pick up a sweet treat with us!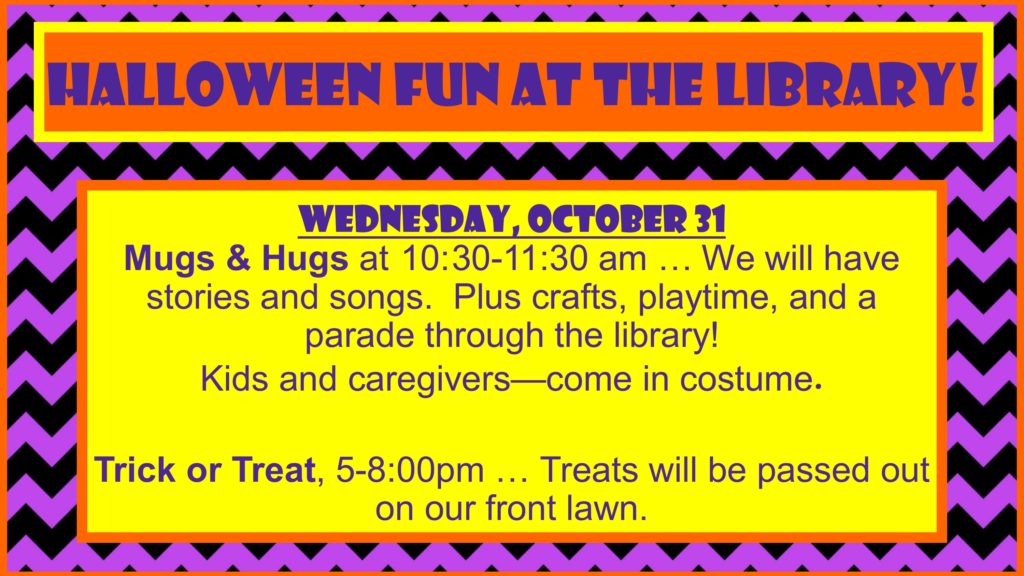 On Thursday morning at 9:00am, Adrianne will be hosting Adult Book Club by the fireplace. We will be discussing our selections from Stephen King and going over what makes the writer so hauntingly addictive.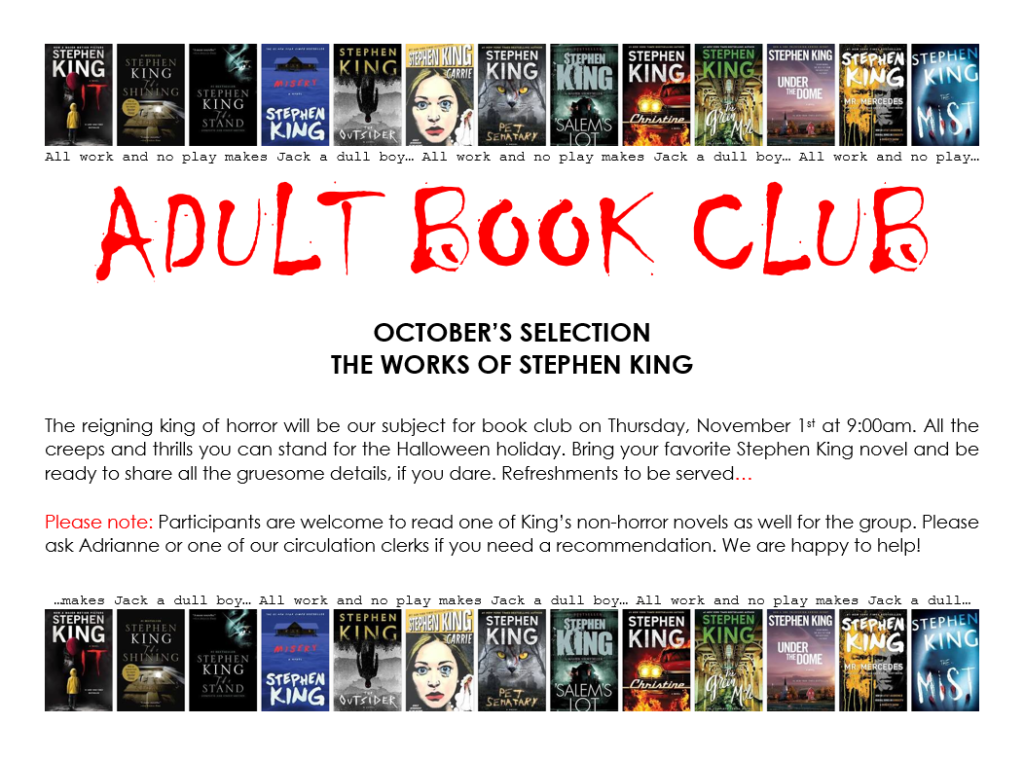 Also on Thursday, we will be kicking off our first year of National Novel Writing Month! We will be giving away writing goodie bags to those participants who stop into the Vicksburg District Library. Goodie bags are available on a first come, first serve basis, so come in early to get yours. Then throughout the month, we will be holding Write In events in the meeting room. Be sure to check the calendar to see when Write Ins are held, and be sure to come join us for some writing fun during the fall chaos! Have any questions about NaNoWriMo? Be sure to check out our page Everything You Need to Know About NaNoWriMo!
Check It Out!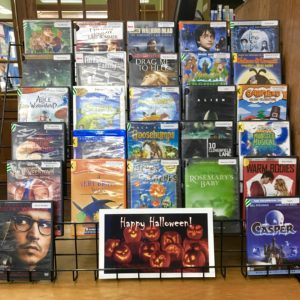 In the mood to watch something fun and ghoulish? Our DVD display is set up for Halloween with everything from horrifying thrillers to kiddo friendly fun! Be sure to stop in and grab a flick or two in case of rain and icky weather on Wednesday.
Dates to Remember…
Tuesday the 30th 9:30am – noon: Bridge Club
Wednesday the 31st 10:30am – 11:30am: Mugs & Hugs
Wednesday the 31st 5:00pm – 7:00pm: Trick-or-Treating
Thursday the 1st 9:00am – 10:00am: Adult Book Club
Thursday the 1st 10:00am – 8:30pm: NaNoWriMo Goodie Bag Giveaway
Thursday the 1st 10:45am – 11:30am: Tai Chi with Ed Kehoe
Friday the 2nd 2:30pm – 4:30pm: NaNoWriMo Write In