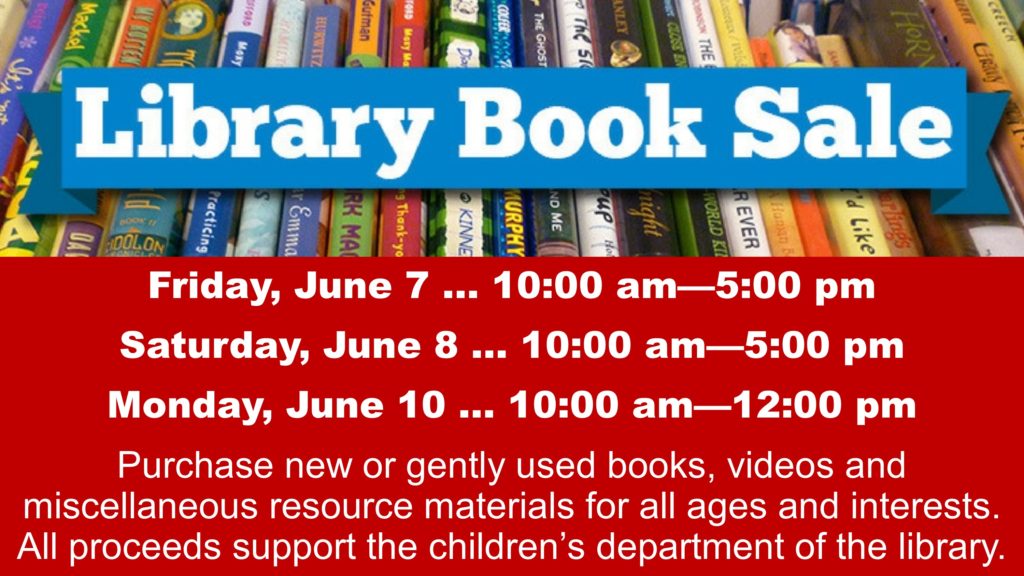 We are currently gearing up for our 2019 Book Sale! Below are some FAQs you may have about it. If you have any other questions and concerns, feel free to contact us at info@vicksburglibrary.org or at the Circulation Desk at (269) 649-1648.
When can I donate items?
Items can be donated from now until Friday, May 10th. Starting on Saturday, May 11th, we will ask you to hold all donations until late June, when we can start collecting for the 2020 book sale.
What items can be donated?
We will happily take the following materials if the are in acceptable condition:
adult fiction books
adult non-fiction books
audio books
young adult and teen books
children's books
CDs
DVDs
We cannot accept:
encyclopedias
textbooks
periodicals and magazines
any old, moldy, or damaged items
All items for donation must be brought to the library. We cannot schedule pickups. Sorry.
What do you do with the money from the Book Sale?
All of the money from the book sale goes towards programming, books, and other miscellaneous items for the children's department at the Vicksburg District Library.