Looking to register for any upcoming events? Take a look at the catalog below and follow the links to enter your information. If you have any questions, you are always welcome to contact us at the Circulation Desk at (269) 649-1648. We hope you can join us and get the chance to enjoy what we have to offer at the Vicksburg District Library!
Wednesday, December 18th at 6:00pm
Wednesday, December 11th @ 6:00pm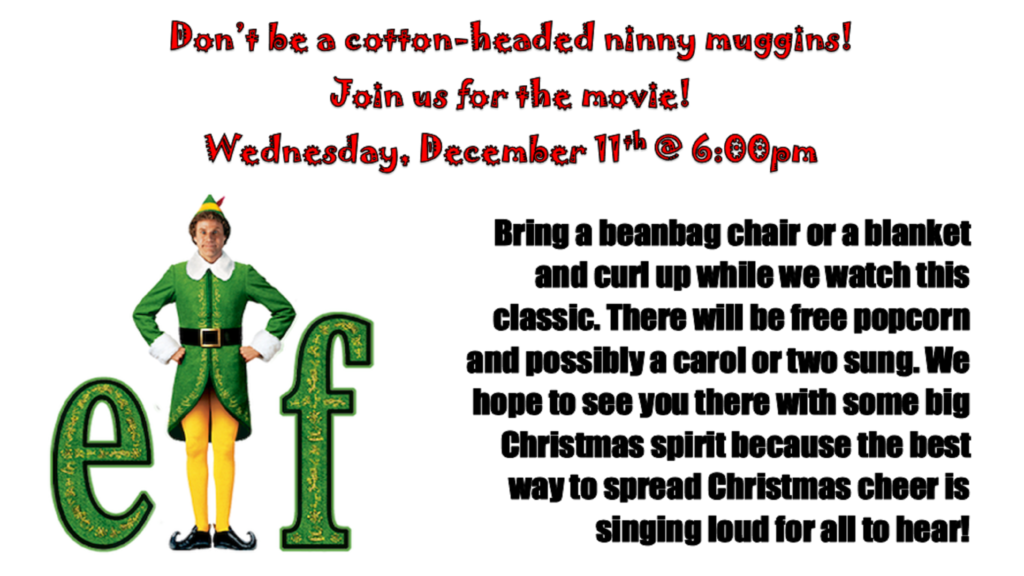 Free admission and popcorn for everyone, but we recommend bringing a blanket or a beanbag chair to relax in during the viewing. We can't wait to see you there!
Wednesday, December 4th @ 6:00pm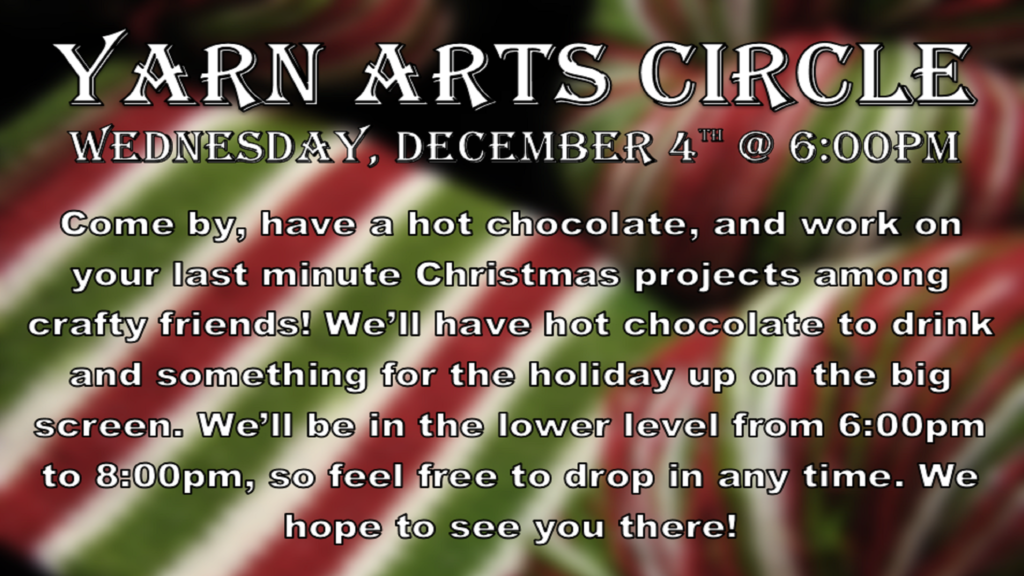 As part of our new adult-centered programming at the Vicksburg District Library, we are proud to present our monthly Yarn Arts Circle. Join us with your knitting, crochet, cross stitch, or other yarn related art work while we enjoy tea and coffee. We meet the first Wednesday of every month, so if you cannot join us this time, there is always next time. If you have any questions, feel free to contact Librarian Adrianne Schinkai at aschinkai@vicksburglibrary.org.
Please note: This event is for adults 18+ in age. Those 18 and under are allowed to attend if they participate. However, per Library policy, attendees under the age of 10 must have a parent or caregiver age 14 or older with them at all times. Members of library staff cannot act in loco parentis (as guardian) during this event. Those who do not follow this policy will be kindly asked to leave the event. Thank you.