What's Happening?

 This Week at the Library

Monday, June 29

11 am or 2 am: Summer Story Time

Tuesday, June 30

9:30 am:  Bridge

Wednesday, July 1

4 pm :  Teen Summer Reading: Comic Con

Thursday, July 2

9 am : Adult Book Club

2 pm : Kids Summer Reading: Community Heroes

Friday, July 3

2 pm: Movies and Popcorn- The Lego Movie
Soar Into Reading this summer at the Vicksburg Library
** All events are FREE FREE FREE and open to all kids and their families**
** Registration continues through summer. You can register for all events or choose some individually **
***For the safety of your children and our staff, all children must be accompanied by an adult at Summer Reading Program events***
June 19 at 2 pm—Zoomobile… "Zoo-per Heroes" … Come and meet some fantastic animals and find all about their special abilities. LIMITED TO 150 PEOPLE (Adults and Children)
June 24 at 4 pm—Super Hero Training Camp… Lots of cool crafts and challenges to train you for an exciting adventure as a super hero!
July 2 at 2 pm—Community Heroes… Meet some local heroes, here some stories, and lots of other cool activities.
July 8 at 2 pm—Robotics Demonstration… The Robotics club from Vicksburg Middle School will be at the library to give a demonstration.
July 16 at 2 pm—Princess Story Time… Belle will be here to sing and read stories. Special princess crafts and a chance to take your pictures with Belle.
July 23 at 2 pm—Sidekicks or Villains… Which one are you? Lots of cool activities and challenges to see where you fit.
July 30 at 2 pm—Super Party… Celebrate the end of our summer reading program. Benjammin will perform.  There will be prizes for our Summer Bucket Reading Challenge.  Come dressed as your favorite super hero and participate in our super hero fashion show.  (Event is at Vicksburg United Methodist Church)
Story Times for Infants to Age 5 on Mondays at 11:00 am and 2:00 pm
Programs meet at 11:00 am and 2:00 pm. Choose the time that is best for your family.  It will be the same program at both times.

Older siblings are welcome to come however they will not be allowed unsupervised on the main floor of the library during story time. Please plan ahead and bring a book for them to read or an electronic device.  There will be a corner downstairs set up just for them.

***For the safety of your children and our staff, all children must be accompanied by an adult at Summer Reading Program events***
Story Time Schedule
June 22, Heroes Inside Me… Stories and activities to applaud children for just being themselves.
June 29, Heroes in My Community… Listen and learn about all the amazing people who help make our community special.
July 6, Heroes at School… Exciting stories about all the wonderful people who help children learn.
July 13, Heroes in Storybooks… Let your imagination be your superpower!
July 20, Heroes in My Family… We will use books and activities to celebrate the importance of family in a young child's life.
July 27, Heroes Save the World…  Everyone can do his or her part to help save the world.  Let's read some stories to find out what we can do.
Movies and Popcorn Fridays!
*Join us for some fun movies and free popcorn. Bring a blanket or pillow to sit on and relax. All ages*
***For the safety of your children and our staff, all children must be accompanied by an adult at Summer Reading Program events***
June 26 at 2:00 pm: Big Hero 6                       July 17 at 2:00 pm: Beauty and the Beast
July 3 at 2:00 pm : The Lego Movie                July 24 at 2:00 pm: Despicable Me 2
July 10 at 2:00 pm : Dolphin Tale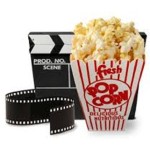 Teen Summer Reading 
*For students who have completed grades 6-12*
June 22 @ 4-5 pm : Not the Justice League but the Library League… Scavenger hunt, photo contest, and decorating the library. We are making our own lair!
July 1 @ 4-5 pm : Comic-Con party … Fun booths with activities from Dr. Who, Zombies, Star Wars and more!
July 8 @ 5 pm : The Avengers & Pizza… Different time than usual so come hang out, eat pizza, and watch The Avengers
July 15 @ 4-5 pm : Table Top Games… Come play Settlers of Cataan or Munchkin. Bring your own favorite tabletop game and teach your friends.
July 22 @ 4-5 pm: Make (and eat) Minions… Make your own minion out of clay and/or eat a minion you make with a twinkie.
July 29 @ 4-5 pm: Cosplay and Costume Party… Wrapping up the summer by dressing up and having some fun!
Did you know that your library card is also a pass to explore our great state? Beginning May 24, the
Michigan Activity Pass will enable library cardholders to print a pass, either from home or their local library, that is valid for one-time entry into any Michigan state park or recreation area and more than 100 participating cultural institutions, including many museums, for up to one week. Visit The Michigan Activity Pass page to explore hundreds of Michigan adventures!
If you need help with the site, stop on in and we'll be happy to help.
This month's book club pick:

In July, we will discuss "Ruby" by Cynthia Bond

Our next book discussion group will meet Thursday, July 2nd, at 9 a.m.

eBook and Digital Audiobook Information

Click the graphic below to visit our eBook & Digital Audiobook catalog!