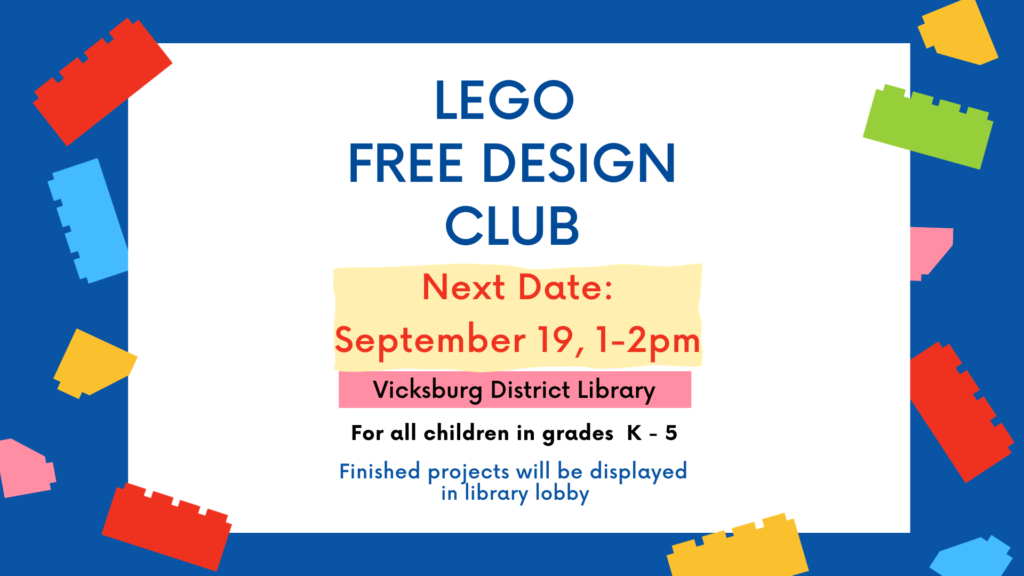 LEGO FREE DESIGN CLUB
Students in grades K – 5 can build their favorite design in Legos. They will choose their favorite creation, along with a label to put in the library display case. The next Lego Free Design Club event is October 17 at 1:00pm.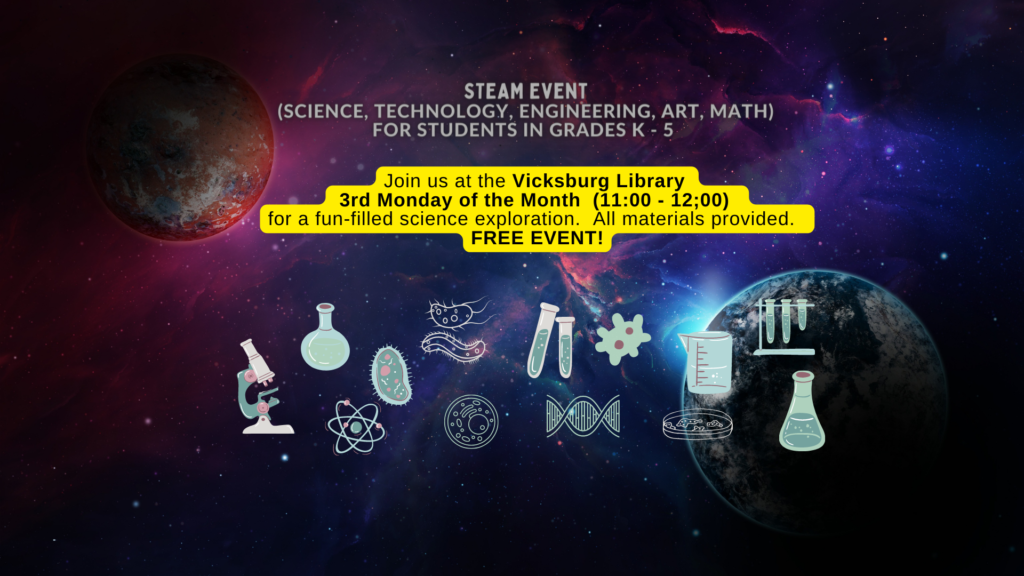 STEAM EVENT FOR K-5
Come to the library on the third Monday of each month, from 11:00 – 12:00 for a STEAM (Science, Technology, Engineering, Art, Math) Event for students in grades K -5! Kids will engage in fun-filled science exploration.