All events are published on the library calendar.
Summer Adventure (Summer Reading Program)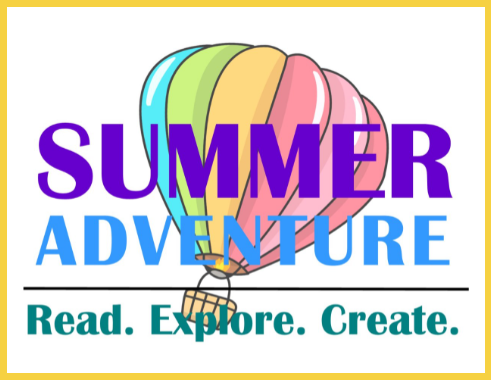 Family Story Time (Returning in Fall 2019!)
Family Story Time is for children ages infant-4 years old and their caregivers. We will listen to stories, sing songs and rhymes, and have lots of fun! After story time we will have a short playtime.
Homeschool Book Club (Returning in Fall 2019!)
Bring your own lunch. We will eat and chat about the books we are reading. Check our website or visit the Library to see what we are reading each month. Book Club is for homeschool students who are in grades 3-8.
Mugs and Hugs (Returning in Fall 2019!)
Come for playtime with a twist! Coffee and tea will be served to caregivers. Lots of play, books, puppets, crafts, and more! Program is for children birth through 5 years old. Adult caregiver must be present with child for the entire program.