All events are published on the library calendar.
Homeschool Book Club
Bring your own lunch. We will eat and chat about the books we are reading. Check our website or visit the Library to see what we are reading each month. Book Club is for homeschool students who are in grades 3-8.
Bulldog Break Time
Event is for teens who are in 6th-12th grade. We will have the WiiU, games, crafts, Legos and more for hang out time. SNACKS TOO! You don't need to register; just stop in.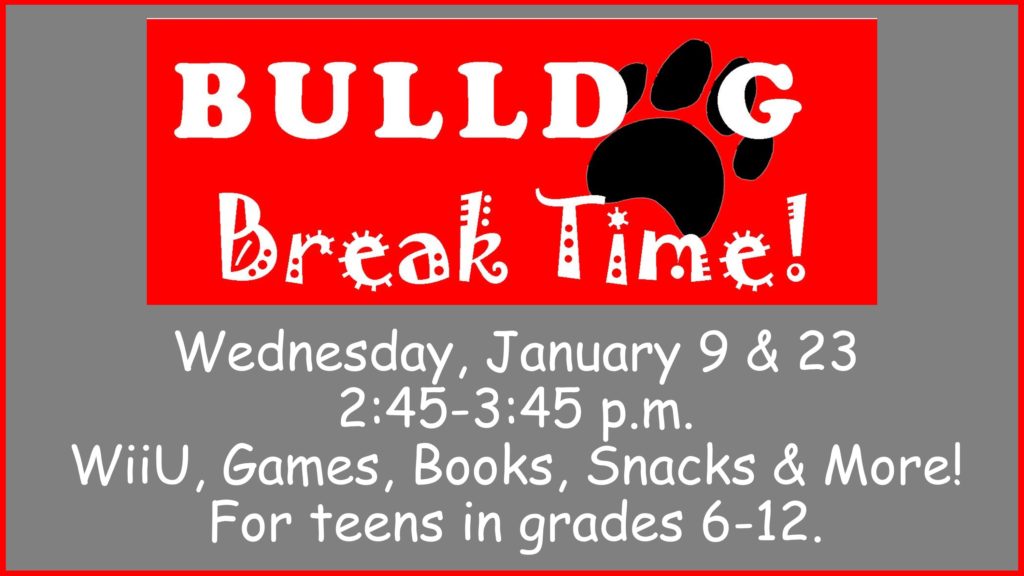 Summer Reading Program
Participation in a summer reading program has been proven to help students retain educational information during the summer break. Why not join us in some fun? During the months of June and July, children from toddler to teen are encouraged to join the Summer Reading Program at the Vicksburg District Library. The more pages and books read during the summer, the better the chance they have to enter drawings and win fun prizes!