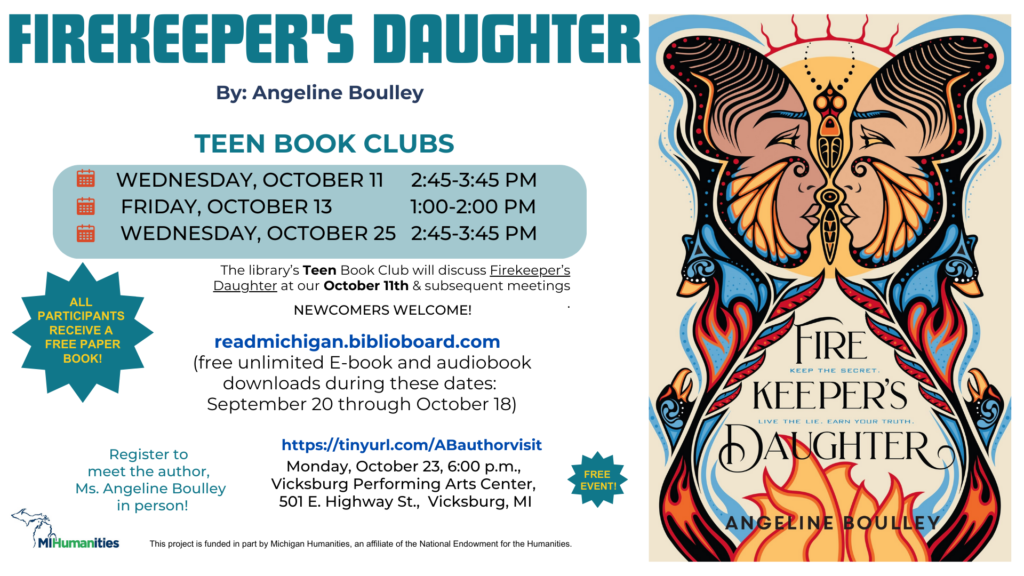 TEEN BOOK CLUB FIREKEEPER'S DAUGHTER
Choose one or more dates to attend this fun book club and discuss this award-winning young adult Native American novel. Snacks provided.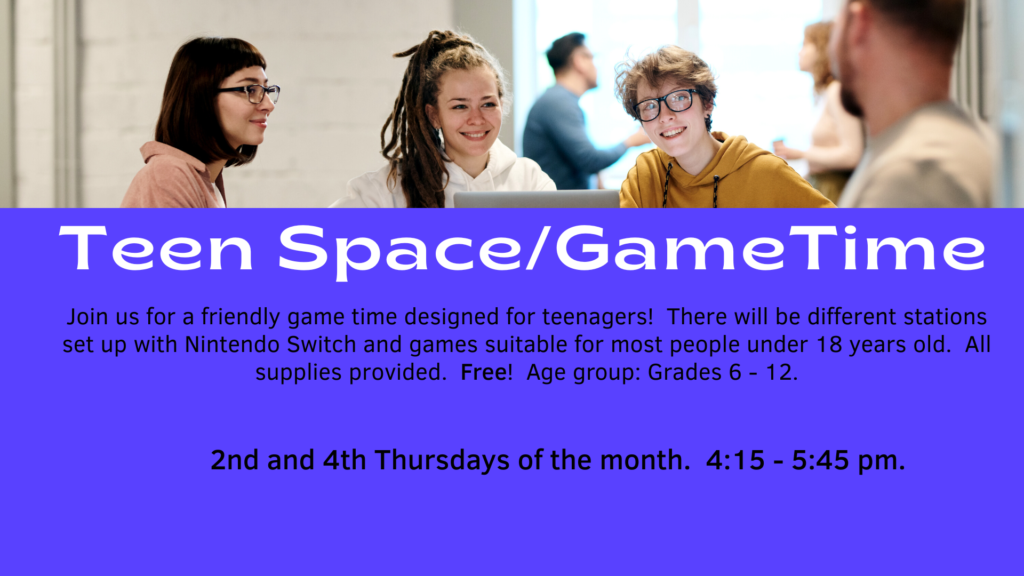 TEEN SPACE / GAME TIME
Game time for teenagers takes place on second and fourth Thursdays from 4:15 – 5:45P.M. We have a Nintendo Switch and games for people under 18! All supplies are provided. Designed for grades 6 – 12.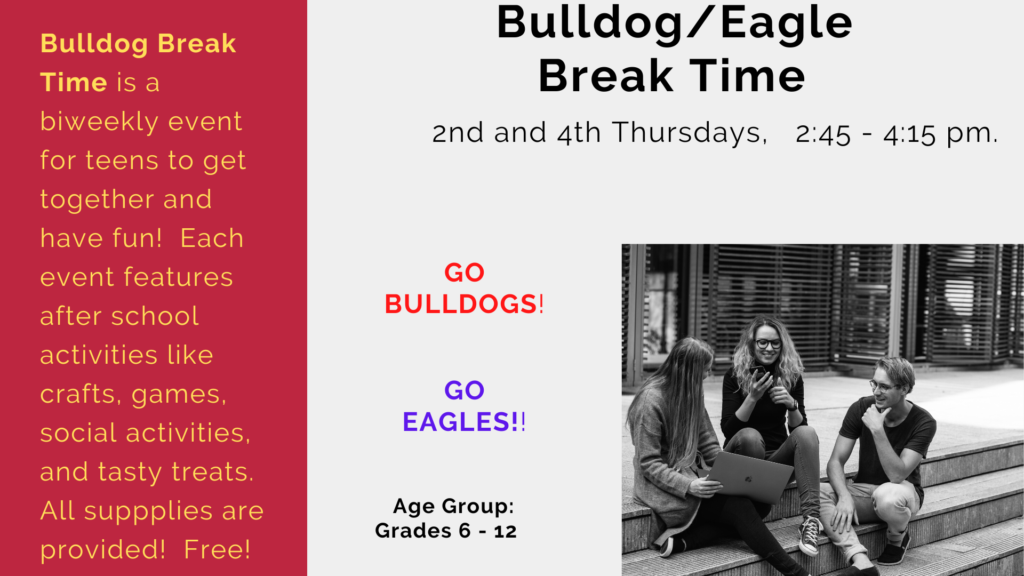 BULLDOG BREAK TIME
Bulldog Break Time is a biweekly event for teens and tweens to get together and have fun. We have crafts, games, social activities, and tasty treats. Meets second and fourth Thursdays from 2:45 – 4:15P.M. For grades 6 – 12.