All events are published on the library calendar.
Tai Chi at the Library
Tai Chi is a series of slow, gentle movements with many benefits, such as improved strength, balance and flexibility, reduced stress and lowered blood pressure, and increased energy and mental focus. Join highly regarded instructor Ed Kehoe on Thursday mornings at 10:45 a.m. at the Vicksburg District Library for an invigorating, healthy Tai Chi experience. The cost is $5 per session, and everyone is welcome to attend when they can.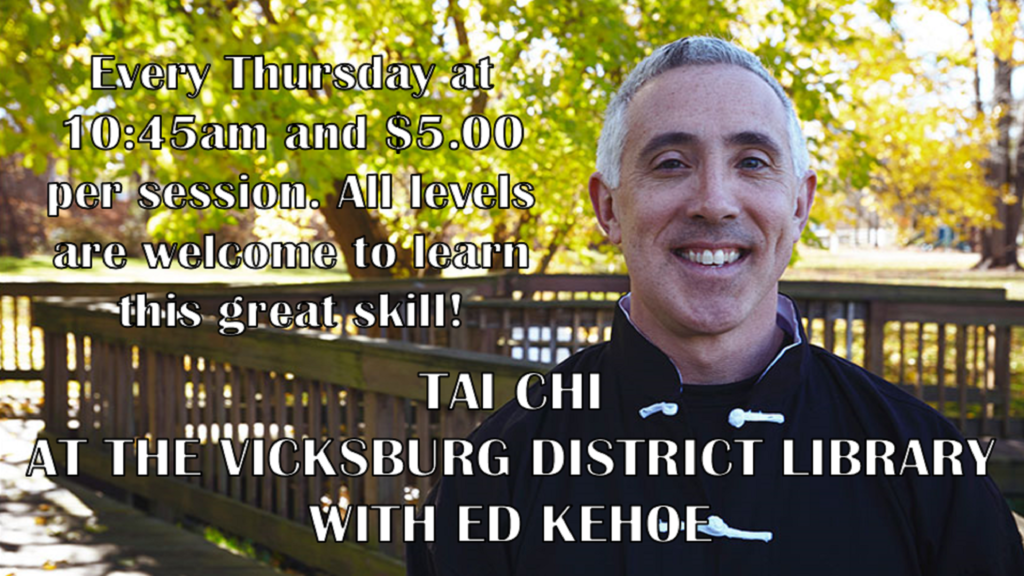 Adult Book Club
Once a month we meet to discuss a particular book or work by an author and enjoy coffee, tea, and baked goods. Themes each month are wide and varied. Thoughts and opinions are greatly encouraged!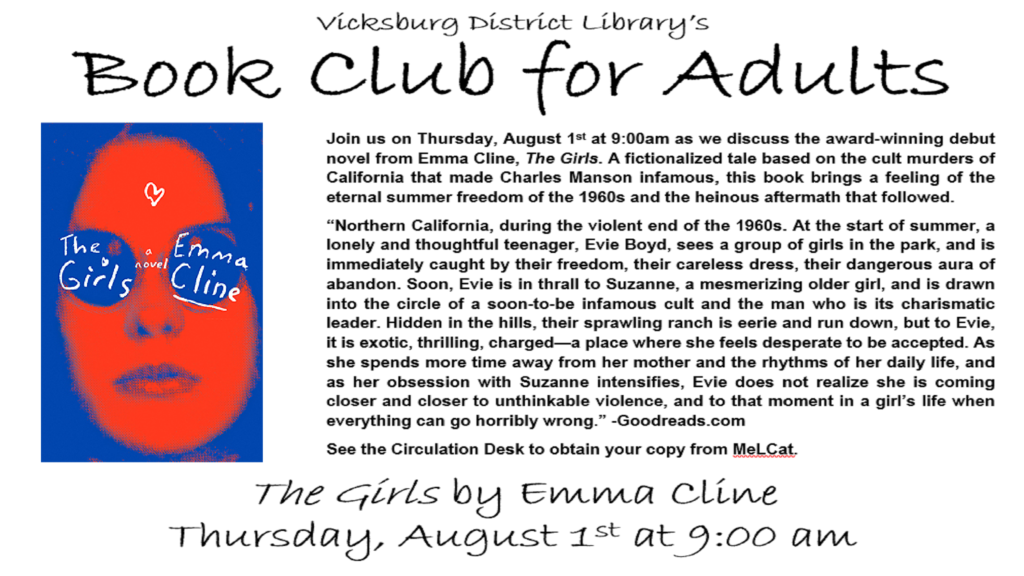 Brown Bag Lunches
Pack a lunch and join us for a leisurely afternoon of talk, games, and relaxing.
Writer's Roundtable
Come practice the craft of writing with a friendly group of fellow authors. A great opportunity to get support, feedback, and inspiration for your literary creations.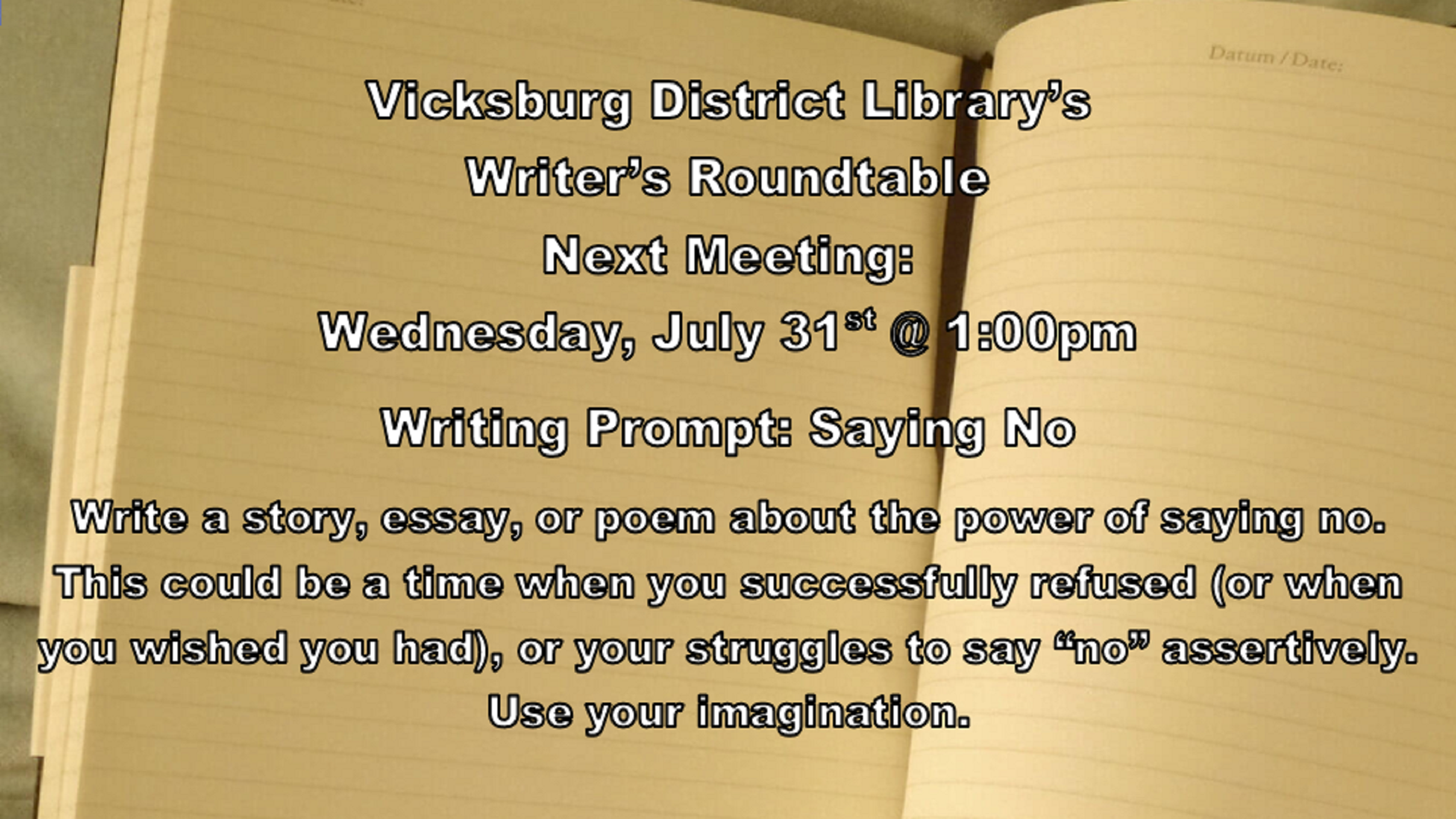 Technology Tutoring
The library staff are happy to assist you with your technology questions, whether you'd like to sign up for email, transfer photos to your computer, learn to check out e-books, or much more. Call the library at 269-649-1648 to set up a time.