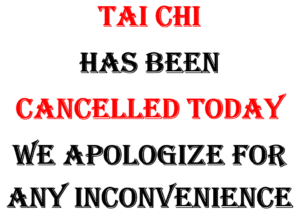 Ladies and gentlemen, we apologize for any inconvenience, but for the foreseeable future, Tai Chi practice on Tuesday evenings has been cancelled. We will keep you in the loop and let you know when we will be able to bring this program back into it's regular rotation.
Please note that we will still have morning Tai Chi with Ed Kehoe every Thursday morning at 10:45am in the meeting room. The cost is $5 a session. This routine has not changed.
If you have any questions for us in regards to any of the above, please do not hesitate to contact us at the library at 269-649-1648. Thank you once again for your patience and understanding.