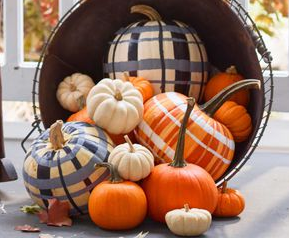 Happy mid-October everyone! Yes, you heard me. We have passed the middle of the tenth month of the year. Time to dig out those winter jackets and pick up a couple of pumpkins for your porch or balcony if you haven't done it yet. Halloween will be here before you know it. Better pick up a couple of bags of candy to pass out to the trick-o-treaters while you're at it!
LAST WEEK
On Tuesday, Stephanie hosted Homeschool Book Club for our homeschooled students in 3rd through 8th grade. Over bagged lunches, they discussed classic books and had some good laughs. The next Homeschool Book Club meeting will be Tuesday, November 13th at 12:30pm and they will be discussing graphic novels. Stephanie recommends for anyone interested to come in to the library and check out the display and the recommended reading list.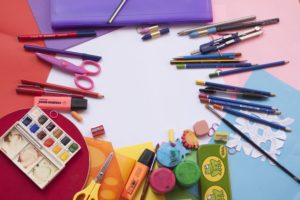 Saturday was all about Christmas as Linda and Sue hosted the Christmas Card Crafting program. The event was a busy and great success with around 15 crafters present for the day. While there have been many requests for another program, one may not be held until after the new year in early 2019. This program may cover making cards in general (as opposed to specifically Christmas cards). As soon as we have details and dates locked down, we will let you know in our announcements. So stay tuned!
THIS WEEK
Brown Bag Lunch will be held for our adult and senior patrons on Tuesday the 23rd from 12:30pm to 3:30pm in the meeting room. Bring a lunch and join us for food, games, and lively discussion while we relax at the library.
Writer's Round Table is coming up on Wednesday the 24th at 1:00pm. Bring your notebook and get ready to write creatively! The prompt for this month's meeting is to pick an advertisement from any medium and write about how it makes you feel. Adrianne will also make an appearance to talk to everyone about National Novel Writing Month, coming up in November.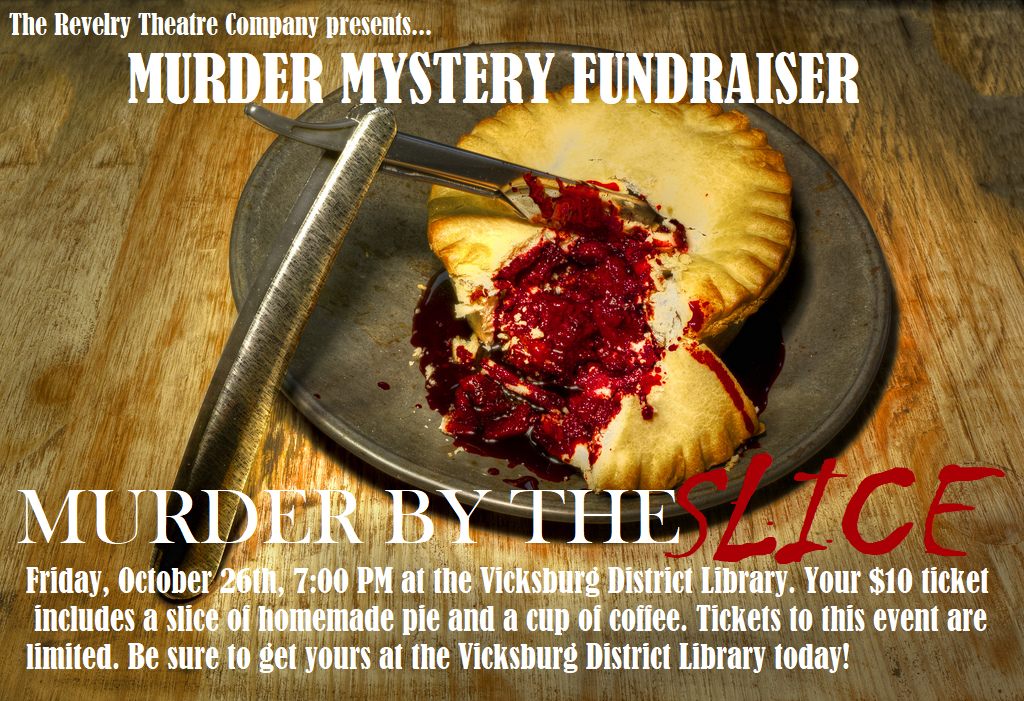 The big event this week is definitely our Murder Mystery Fundraiser on Friday night. On the 26th at 7:00pm, the Revelry Theatre Company will be presenting Murder by the Slice! Tickets can be purchased at the Circulation Desk for $10 each. The ticket includes admission, a cup of coffee, and a slice of homemade pie. Join us…if you dare!
CHECK IT OUT!
The revamped website is slowly creeping towards its completed reconstruction. Last week, Adrianne finished reworking the web resources listed under the Web Resources tab. Resources are now divided into three subtabs: MeL Databases (which will take you to the official resources supplied by the Michigan eLibrary), Helpful Resources (which lists different resources to assist patrons with tasks such as continuing their education or finding local charity and volunteering opportunities), and Urgent Contacts (places to contact when patrons are faced with major life difficulties, such as Medicare/Medicaid assistance). Please take a look at these resources and if there is a topic not covered that you would like to see listed, kindly let Adrianne know and she will be happy to work with you to list it on the website!
There's some great Halloween fun coming up on the 31st at the library. From 10:30am to 11:30 am, Stephanie will be having a spooky fun time with Mugs & Hugs. She encourages everyone to come in costume and play along with craft time. Then in the evening, the library will be passing out candy on the front lawn for trick-or-treaters from 5:00pm to 8:00pm. It should prove to be a fantastic holiday at the Vicksburg District Library.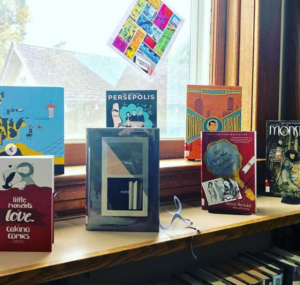 We are celebrating Graphic Novels over the next few weeks! One of the library's current projects is investing in our adult level Graphic Novel Collection, so to get the word out, we are currently showcasing our small collection in the display area near the fireplace. We encourage you to come see the amazingly illustrated stories we currently own and give us your suggestions for what else you would like to see added in the future. Not sure what there is out there to even request? Come talk to us at the Reference and Circulation Desks and we'll introduce you to the genre! And remember…graphic novels are not just comic books.
Have a happy autumn week one and all!
DATES TO KEEP IN MIND:
Monday the 22nd @ 10:30am: Family Story Time
Monday the 22nd @ 7:00pm: Quilters Class
Tuesday the 23rd @ 9:30am: Bridge Club
Tuesday the 23rd @ 12:30pm: Brown Bag Lunch
Wednesday the 24th @ 10:30am: Mugs & Hugs
Wednesday the 24th @ 1:00pm: Writer's Round Table
Wednesday the 24th @ 2:45pm: Bulldog Breaktime
Thursday the 25th @ 10:45am: Tai Chi with Ed Kehoe
Thursday the 25th @ 6:30pm: Sign Language Class
Friday the 26th @ 7:00pm: Murder Mystery Fundraiser Murder by the Slice
Saturday the 27th @ 10:00am: Quilters