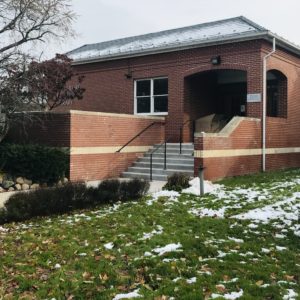 Well, when you're right, you're right. In last week's blog post, I said it wouldn't be long until we saw the dreaded four letter S word, SNOW. On Friday, the white stuff made its grand appearance! We were blessed with a few inches for this first snowfall, only to have most of it melt away by the weekend's end. While the library does look rather pretty with a nice coating of the fluff, here's to a warm and festive holiday season without worry or stress. By the way, I just realized that Thanksgiving is next week. Let that sink in and shock you!
Last Week
National Novel Writing Month continued with two write ins, one of each on Monday evening and Friday afternoon. Participants who are keeping up should be reaching just over 20,000 words by the end of today in order to keep up. Librarian Adrianne confessed that she was sick over the weekend and didn't write, so she has some catching up to do to the tune of just over 5,000 words. Whoops! Write ins at the library will be held tonight (Monday the 12th) from 5:30pm to 7:30pm and Friday the 16th from 2:30pm to 4:30pm.
This Week
On Tuesday the 13th from 12:30pm to 1:30pm, Homeschool Book Club will be meeting to discuss their selections for graphic novels! Students from 3rd to 8th grade are invited to bring a bag lunch and talk about all the artful stories they read with Stephanie.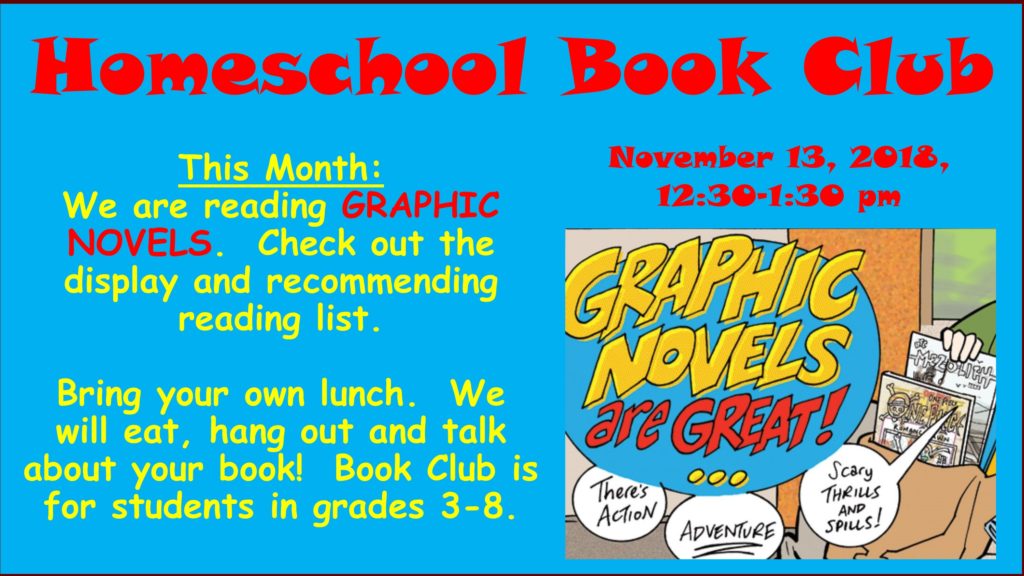 Wednesday the 14th belongs to the Vicksburg kids! From 2:45pm to 3:45pm, teens from 6th to 12th grade are invited to come join in for games, snacks, and chilling at the library with Bulldog Break Time. Then from 4:00pm to 5:00pm, the 4th and 5th graders get their turn with ReCharge! No parents allowed!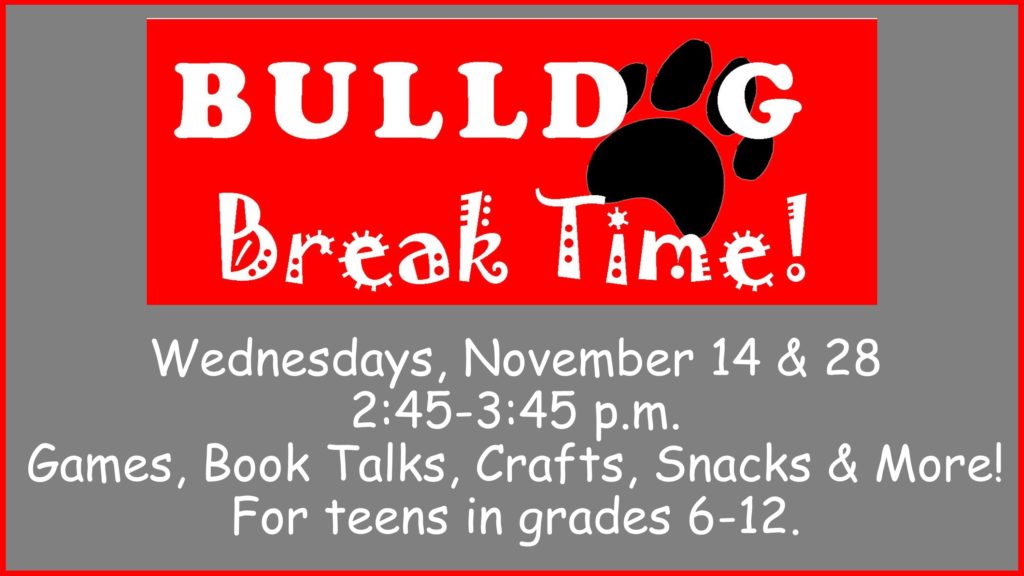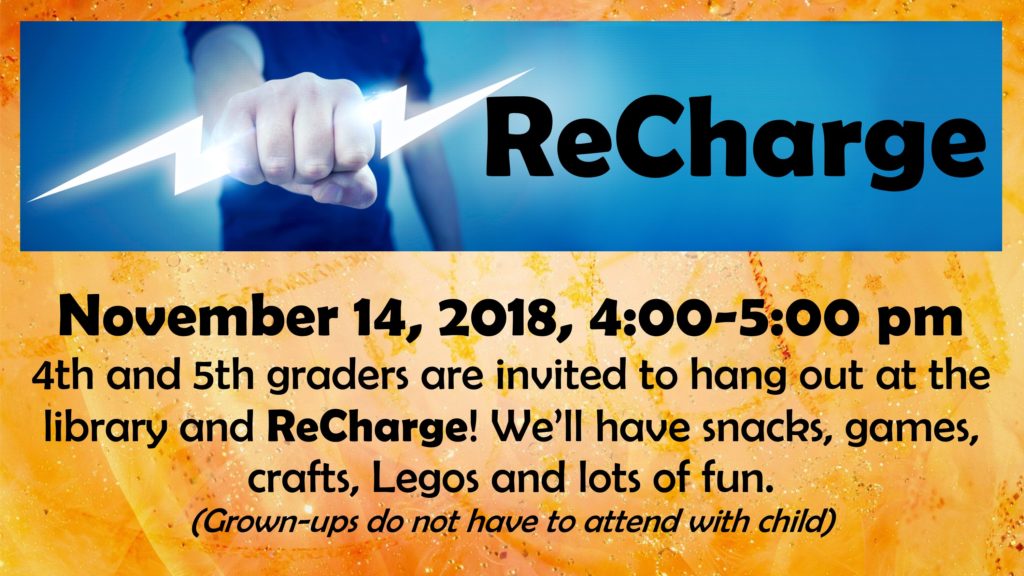 Check It Out!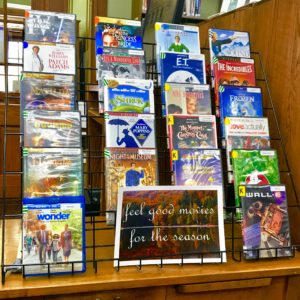 'Tis the season to feel good on the inside! Through the long Thanksgiving weekend, the library is displaying movies that are made to make you feel warm and mushy! Selections range from kid friendly family flicks to dramas of the heart. All movies are available to rent for 5 days and many more besides what's displayed are available in our collection. Come and select one or two to take home for the big holiday (and, of course, stay in and avoid the Black Friday madness outside).
Dates to Remember:
Monday the 12th @ 5:30pm: NaNoWriMo Write In
Tuesday the 13th @9:30am: Bridge Club
Tuesday the 13th @ 12:30pm: Homeschool Book Club
Wednesday the 14th @ 10:30am: Mugs & Hugs
Wednesday the 14th @ 2:45pm: Bulldog Break Time
Wednesday the 14th @ 4:00pm: ReCharge!
Thursday the 15th @ 10:45am: Tai Chi with Ed ($5.00 admission)
Thursday the 15th @ 6:00pm: Library Board Meeting
Friday the 16th @ 2:30pm NaNoWriMo Write In
Thursday the 22nd: LIBRARY IS CLOSED! HAPPY THANKSGIVING!