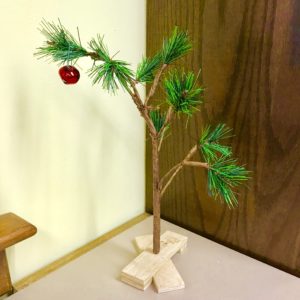 Over the weekend, the snow melted with the warmer air and all the rain. That hasn't stopped the library from getting dolled up for the Christmas season though. Evergreen is starting to grace our shelves with ornaments here and there. We think Charlie Brown would be proud!
This Week
Adult Book Club is coming up on Thursday, December 6th at 9:00am. We will be discussing books we read for the theme of space. All are welcome to discuss fiction, science fiction, non-fiction, and everything in between having to do with outer space and the mysteries beyond Earth. Coffee, tea, and bagels will be served. If you have any questions, feel free to contact Adrianne.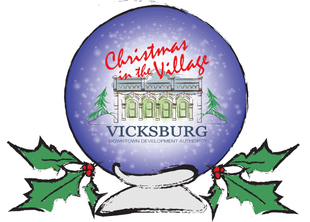 If you are attending Vicksburg's Christmas in the Village this Saturday, December 8th, be sure to look out for the Vicksburg District Library's truck in the parade! Stephanie and Adrianne will be decorating a Ford F-150 with lights, blasting holiday tunes, and participating in all of the Christmas cheer. Be sure to give the truck with all of our festive book elves a wave as we drive by!
Check It Out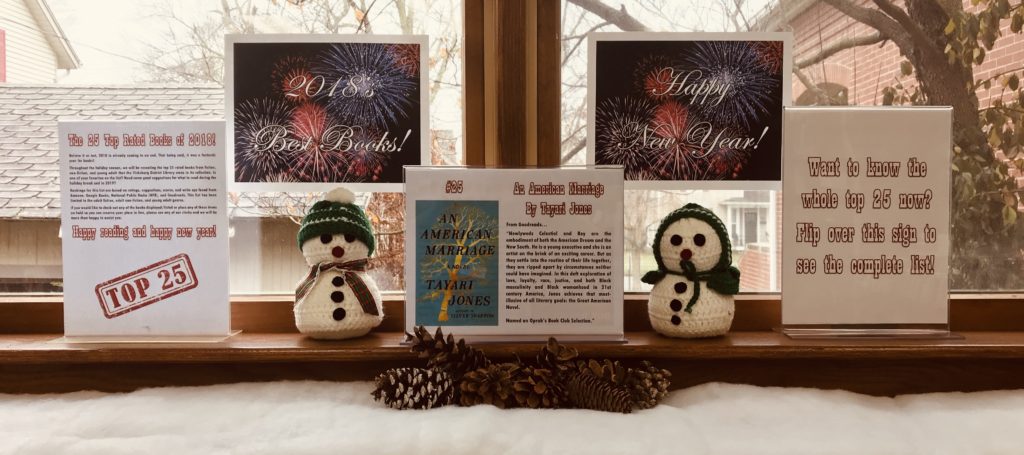 With 2018 coming to an end, we are counting down the top ranked books of the year (owned by the Vicksburg District Library, of course)! Based on scores, ratings, and comments from Amazon, Google Books, NPR, and Goodreads, the top 25 books in fiction, non-fiction, and young adult have been found. Every day, we will reveal the next ranked pick, starting with number 25. But no fear if you just can't wait. We also have the full list available if you are too curious to find out what was the number 1 book in 2018!
Dates to Remember
Tuesday, December 4th @ 9:30am: Bridge Club
Tuesday, December 4th @ 12:30pm: Brown Bag Lunch
Tuesday, December 4th @ 7:00pm: Tai Chi Practice
Wednesday, December 5th @ 10:30am: Mugs & Hugs
Thursday, December 6th @ 9:00am: Adult Book Club
Thursday, December 6th @ 10:45am: Tai Chi with Ed Kehoe
Saturday, December 8th @ 3:00pm: Christmas in the Village (within downtown Vicksburg and not at the library)
Monday, December 10th @ 10:30am: Family Story Time
Tuesday, December 11th @ 12:30pm: Homeschool Book Club
Friday, December 14th @ 1:00pm: Ladies Library Auxiliary
Monday, December 24TH & Tuesday, December 25th: LIBRARY CLOSED! MERRY CHRISTMAS!