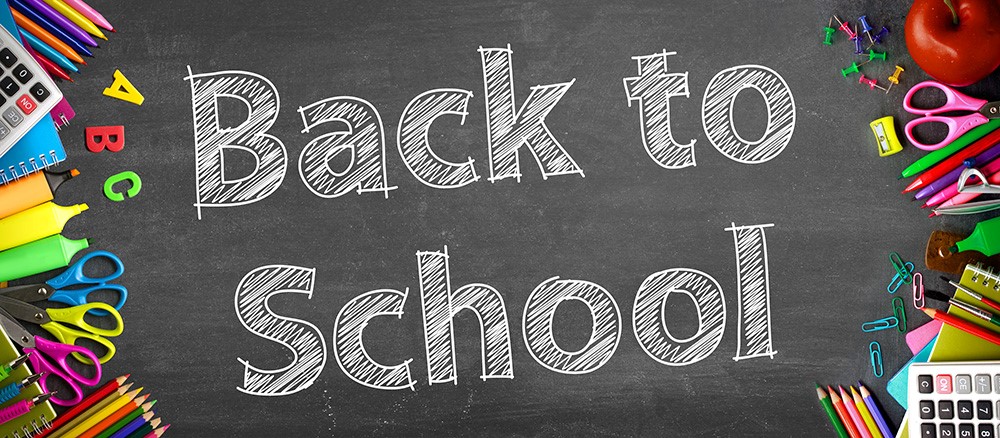 Happy Back to School Day everyone! It has sure been a quick summer and the weather is expected to start cooling down gradually for the next few weeks. So best get in some pool and beach time while you can because before you know it it'll be time for sweaters, cider mills, pumpkins, and Halloween.
For now, let's get to what is going on at the Vicksburg District Library
IN-PERSON PROGRAMMING STARTING AGAIN (TENTATIVELY)
In-person programming is starting back up over the next few weeks…tentatively. Last week, Eric hosted a well-attended Writers Roundtable. This Thursday morning, September 2nd at 9:00am, Adrianne will be hosting Book Club for Adults. The theme we'll be discussing is "What I read during quarantine."
Please note that seating for in-person events will be spread out in order to social distance, so please do not move the furniture. Any masking mandates in place are expected to be followed by attendees and refreshments will not be served. Please do not attend if you are sick or if you think you have been exposed to COVID-19.
Our hope is to continue gradually introducing more in-person programming, but should there be negative trends with COVID-19 and the delta variant, events will be suspended. Be sure to watch our website and social media accounts on Facebook, Instagram, and Twitter for up-to-date announcements.
PARTY IN THE PARK!
Party in the Park is back! Sign up your child or your daycare/preschool program today to attend this event on Wednesday, September 22nd from 10:00am to 11:00am. Everything will take place at the Vicksburg Historical Village, located at 300 N. Richardson Street, Vicksburg, MI 49097.
What will be happening? A book for each child, costumed characters, lots of wonderful stories, healthy snacks, and more! Please note the following:
This event is FREE!!
Please bring a blanket to sit on.
Please do not bring dogs/pets to the event unless they are a service animal.
Weather cancellations may apply.
The event may be subject to change/cancellation based on COVID-19 restrictions.
Need to register? Sign up by clicking here and we hope to see you there!
CLOSED FOR THE LABOR DAY HOLIDAY
The Vicksburg District Library will be closed on Sunday, September 5th and Monday, September 6th in observance of the Labor Day holiday. We will reopen for our normal hours once more on Tuesday, September 7th at 10:00am. We hope you have a safe, healthy, and wonderful holiday weekend!