Join us Monday mornings at 10:30 a.m.-11:15 a.m. for Family Story Time.
We will have stories, songs, and activities  for children (ages 0-4) and their caregivers.
Afterwords there will be playtime and crafts.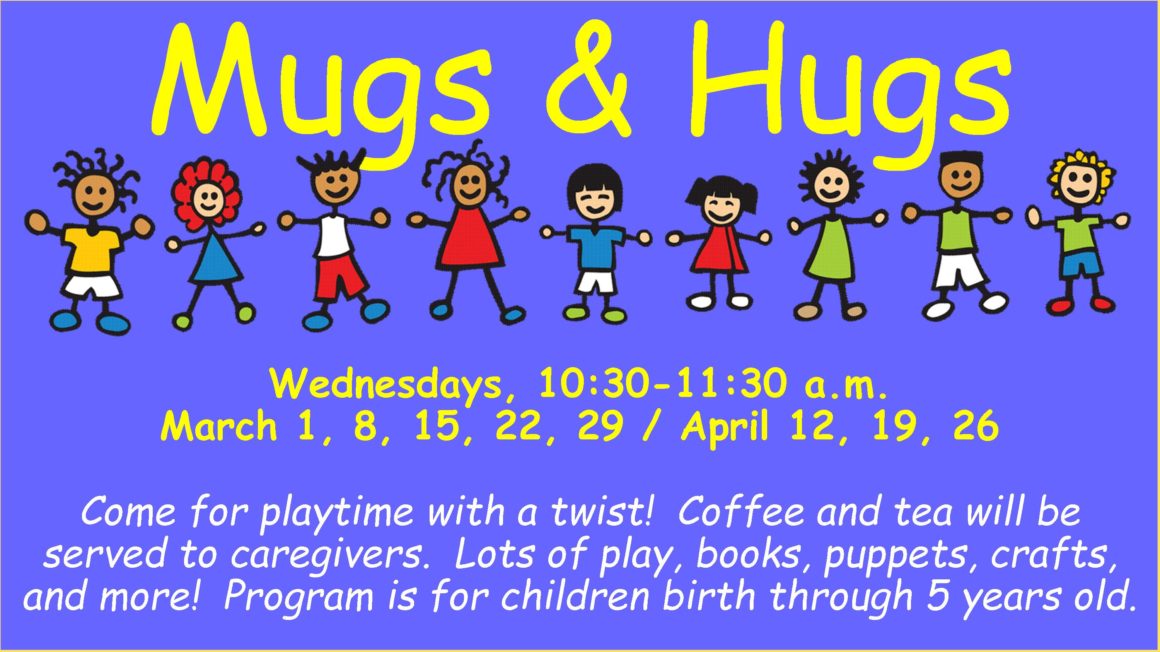 The Association for Library Service to Children (ALSC), a division of the American Library Association, has added more sites to Great Websites for Kids, its online resource featuring hundreds of links to exceptional websites for children.
The newly added sites are:
Ben's Guide to the U.S. Government – http://bensguide.gpo.gov/
Biz Kids – http://bizkids.com/
canTEEN – http://canteengirl.org/
DK Find Out! – http://www.dkfindout.com/us/
Exploratorium – http://www.exploratorium.edu/explore
Girls Communicating Career Connections – http://gc3.edc.org/
KidLit TV – http://kidlit.tv/
Oh Noah! – http://pbskids.org/noah/
Origami Yoda – http://origamiyoda.com/
Plum Landing – http://pbskids.org/plumlanding/
Sparticl – http://www.sparticl.org/
 

Questions?
1. Email Mrs. W at swilloughby@vicksburglibrary.org
2. Visit the Library
3. Call Vicksburg District Library at 649-1648