What is NaNoWriMo?
NaNoWriMo is short speak for National Novel Writing Month. During the month of November, participants have 30 days to write a 50,000 word novel of their choosing. It is an insane, madcap exercise in creativity that boasts great rewards for participants.
History of NaNoWriMo
The first NaNoWriMo was held in 1999 in San Francisco, California. There were 21 participants. The purpose of this endeavor, per NaNoWriMo founder Chris Baty, was simply to "make noise." Says Baty, "our July noveling binge had little to do with any ambitions we might have harbored on the literary front. Nor did it reflect any hopes we had about tapping more fully into our creative selves. No, we wanted to write novels for the same dumb reasons twenty-somethings start bands. Because we wanted to make noise. Because we didn't have anything better to do. And because we thought that, as novelists, we would have an easier time getting dates than we did as non-novelists." From those 21 aspiring novelists, National Novel Writing Month has grown to be an event people participate in every November from around the world. In 2017, there were 402,142 participants worldwide!
So Why Do It?
A common bucket list item is to write a book. We say we'll do it one day, but we put it off. We make excuses why we can't do it right now. "I gotta walk the dog." "I should organize those photo albums." "I should really wash my hair." Well, no more excuses! November brings together people from all different walks of life to write together, as one, all at once. Famous well-known writers such as Neil Gaimen, Dean Koontz, and Rainbow Rowell have not only given pep talks to encourage aspiring writers during the month, but have been participants (and winners) of the challenge as well. So won't you join us? Because your story matters!
So Who Exactly is National Novel Writing Month?
"National Novel Writing Month is a 501(c)(3) nonprofit (formerly known as the Office of Letters and Light) that believes your story matters. National Novel Writing Month believes in the transformational power of creativity. We provide the structure, community, and encouragement to help people find their voices, achieve creative goals, and build new worlds—on and off the page." National Novel Writing Month has become a nonprofit that encourages creative writing and has become an ally of ELA teachers, supporting programs such as The Young Writers Program (NaNoWriMo for students in schools), Camp NaNoWriMo (NaNoWriMo over summer vacation), and the Come Write In Program (NaNoWriMo at designated host areas, such as libraries and cafes.)
How Do I Sign Up?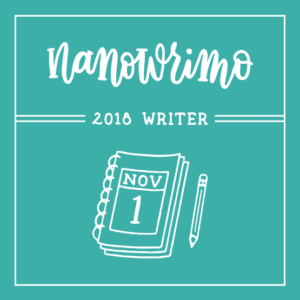 Now that we've convinced you to join us for the writing frenzy, it's time to register and pledge your efforts to write 50,000 words (or as much as you can) during the month of November. Start by heading over to www.nanowrimo.org and taking a look at the website. It'll give you way more of an overview than this little page can of what this little shindig is all about. Once you are registered, start filling out your information about you and your novel. What are you writing about during those 30 days? Is it a sci-fi space adventure? A lovey-dovey romance? Teen angst? Are you going to document yourself in an autobiography? The choice is yours!
Participating at the Library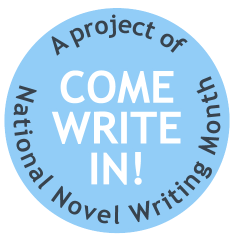 Once you are all set on the website, be sure to come and join us for NaNoWriMo events at the Vicksburg District Library! On November 1st, we will be giving out writing goodie bags to any NaNo-ers who come to the library and show us on their phones or computers that they are registered online for National Novel Writing Month. Goodie bags are given away on a first come, first serve basis and supplies are limited. After that, bring your laptop, notebooks, pens, or whatever you choose to write with and join us for writing fun (and free candy!) in the meeting room during the November month!
Friday the 2nd @ 2:30pm – 4:30pm
Monday the 5th @ 5:30pm – 7:30pm
Friday the 9th @ 2:30pm – 4:30pm (held in the Heritage Room)
Monday the 12th @ 5:30pm – 7:30pm
Friday the 16th @ 2:30pm – 4:30pm
Monday the 19th @ 5:30pm – 7:30pm
Wednesday the 28th @ 5:30pm – 7:30pm
Library Prizes
The Vicksburg District Library will also be giving out special prizes to those who verify their 50K+ word counts with them. What will you get?
A certificate of achievement from the Vicksburg District Library!
Your photo taken for the library website's Hall of Fame!
Your name featured in a future article in the South County News, courtesy of Sue Moore!
All of this is in addition to the prizes you can collect from National Novel Writing Month when you complete the challenge and verify your word progress!
So Will You Do It?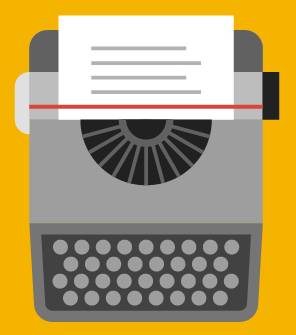 We hope you join us for a lot of fun this November as we are hoping to turn National Novel Writing Month a yearly event with the Vicksburg District Library. If you have any questions, feel free to contact Adrianne, who is a 12 year veteran of the event and a former Municipal Liaison for the Detroit region.
Quoted information has been taken from the National Novel Writing Month website.