Was it just me or was last week just crazy?! I'd blame it on the full moon, but the moon wasn't even full. Maybe it was the fluctuating weather. On Monday it was sunny and in the 80s. By Friday evening it was cold and sleeting. Yick! Either way, hopefully this week will bring much more calm and ease for everyone.
That being said, events held at the library last week went very well! We held our second Sign Language Class and we had a great turn out once again. We have already scheduled our next class and that'll be held on Thursday, October 25th from 6:00pm to 8:00pm. If you are a newbie, have no fear. We go over all the basics each session. And you are always welcome to bring a friend!
On Wednesday, the meeting room had been taken over by kids of all ages. Not only was Hugs & Mugs held that morning, but in the afternoon, 4th-12th graders ran amuck (Amuck! Amuck! Amuck!) with ReCHARGE! and Bulldog Break Time. Not only were ice cream sundaes passed out, but board games were played and random singalongs broke out. We had a blast!
So what's on tap for this week you ask?
Homeschool Book Club will be held on Tuesday with Stephanie from 12:30pm to 1:30pm. Homeschool Book Club is open to homeschool students grades 3 to 8. This month we are discussing classic novels/stories that we are reading. So feel free to bring a bag lunch and join us for the discussion.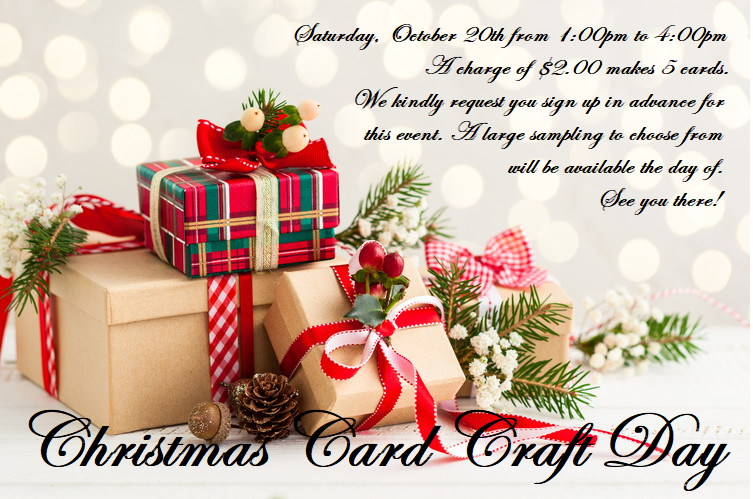 And Saturday, October 20th from 1:00pm to 4:00pm, the much anticipated Christmas Card Crafting event will be held in the meeting room. Registration is required and spots are filling up fast! So if you are interested in joining us, please call us today at (269) 649-1648. $2.00 is required for the program, but this buys you 5 cards. If you would like to make more, each additional card may be purchased for 50¢.
Last week, the library launched our webpage Everything You Need to Know About NaNoWriMo. Have you been thinking about joining us at the library for National Novel Writing Month, but you still have a few questions? Well, this page should have the answer for you! Everything you need to know about how the program got started, to signing up, to what we are doing specifically at the library…it's all here! And if you do have any additional questions, don't hesitate to contact Adrianne and ask.
Our Hot New Items list has been updated to feature newly purchased materials that are sure to be popular and catching everyone's eye. Be sure to check out what we've been adding to our collections.
Last, but most certainly not least, we have our first reviewed library item up on the Staff Review page. Our own Elain reviews The Wicked + the Divine. Be sure to add it to your To Read lists and come check it out.
Hope you all have a fantastic (and calm) autumn week!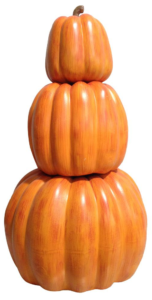 -Adrianne
Dates to keep in mind:
Family Story Time: Monday the 15th @ 10:30am
Bridge Club: Tuesday the 16th @ 9:30am
Homeschool Book Club: Tuesday the 16th @ 12:30pm
Mugs & Hugs: Wednesday the 17th @ 10:30am
Tai Chi with Ed: Thursday the 18th @ 10:45am
Library Board Meeting: Thursday the 18th @ 6:00pm
Christmas Card Crafting: Saturday the 20th @ 1:00pm
Murder Mystery Fundraiser Murder By the Slice: Friday the 26th @ 7:00pm
NaNoWriMo Kickoff: Thursday the 1st @ 10:00am